This day, you will enjoy a unique and comfy experience on a Mindo day tour, we will pick you up from your hotel in Quito or from any of the airport hotels at 8am to start with this adventure, while driving towards the north end of Quito, you will go through different neighborhoods and have the chance to see part of the long narrow city and its intricate topography.
Our first stop will be at the Pululahua inhabited crater and geo-botanical reserve to observe it from a panoramic lookout and learn some facts about this interesting place.
Need help planning your visit to Mindo?
One of our local specialists is here to help!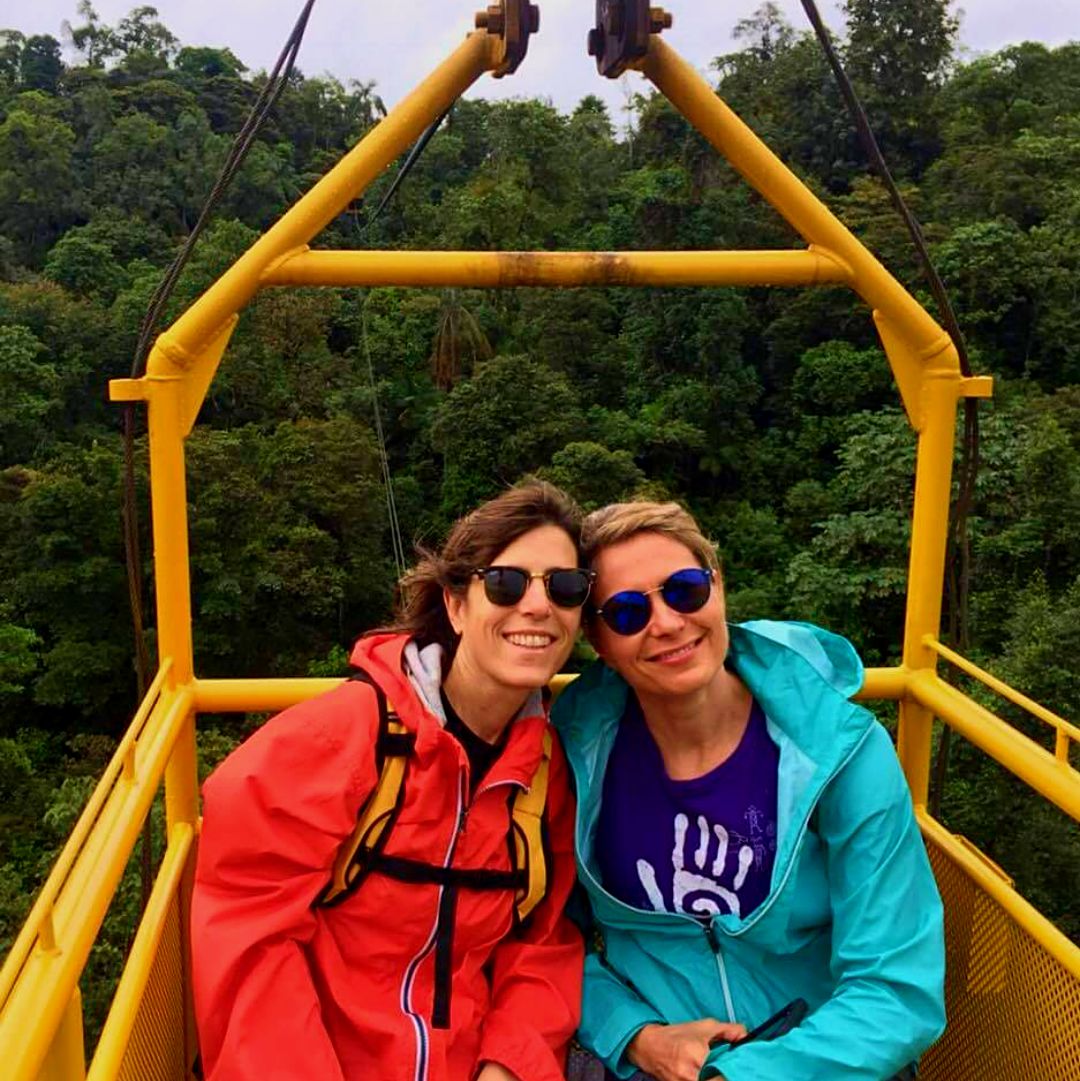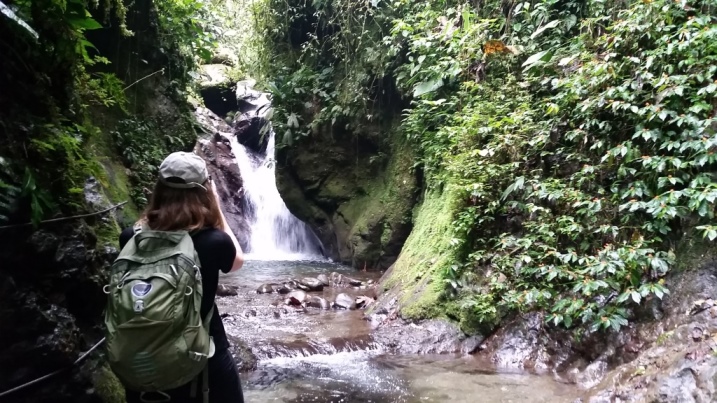 Next our drive continues to start descending in elevation, on a winding road full of sights and a lush green forest from side to side , from the highlands to a shoulder (transition area) climate known towards the cloud forest, where as you continue with the drive, will encounter the different climatological floors and be able to observe its changes in terms of vegetation and temperature, until reaching this unique ecosystem known as the cloud forest.
After about one hour drive we will do our next stop to observe colorful and exotic  birds, as tanagers, toucanets, and mostly humming birds, since this area is one of several  IBAs, (important bird area), where you will have the chance to take unique photographs or just have fun observing the different birds bouncing around trees and feeders.
Once in Mindo you will start with a hike along the Nambillo river to the waterfall trail.  To enter this hike you will need to fly over the river on a cable car called Tarabita, on this hike you will immerse into nature and walk along the hiking path to the different waterfalls along the Nambillo river. It is optional to jump into the river to refresh, before the hike back.
Approx. duration: 2 hours
Next you will visit the Butterfly greenhouse where you will be able to learn about the butterflies' anatomy, reproduction, in their natural state and metamorphosis of the different stages and changes it suffers from the time it is a tiny egg until it becomes a butterfly.
Approx duration: 30 minutes
From here you will go for lunch where your guide will give you a couple options to choose from.
After lunch, you will visit the chocolate tour and factory, here you will learn about the finest chocolate of the world grown in Ecuador, also you will ry, wherbe able to obsrve the fascinating step by step process from bean (fruit) to bar. At the end as part of the tour you will do a chocolate tasting, from a 100% dark chocolate to its different percentages, combinations and sub products from chocolate as a delicious brownie.
Also at this place you can buy all the hand-made chocolate products available.
Along the way there are other options that are not part of the tour but your guide will be glad to do an extra stop in case any of these options are of your interest as:
Zip line, Tarzan Swing, tubing, coffee tour, coffee farm.
Need help planning your visit to Mindo?
One of our local specialists is here to help!
Mindo Zipline
It is considered an adventure sport in Mindo, you will go flying from one side of the canyon to the other and you can choose from three different positions, as a bat, sitting or superman.
Tarzan Swing Mindo
Is located at the same place as the Zipline, and it is basically a free fall, which at the end  it swings, and, yes, you will scream  as loud as Tarzan
Mindo Tubing
Is the emblematic river sport practiced in Mindo since it is the reason why Mindo became a popular destination.
Coffee tour Mindo
If you are a coffee lover the coffee tour might be  good option or you can also visit the coffee farm, and try one og the finest coffee which is the an specialty coffe known as a high elevation coffee.
What to pack for a Mindo day tour from Quito
Water bottle
Snacks
Hiking Shoes (highly recommended)
Hiking Stick
Binoculars
Rain Jacket (highly recommended)
Light clothing
Clothing Layers
Swim suit or shorts In case you would like to jump into the river
Small back pack
Hat
Sunscreen
Camera and a positive attitude!!