A NATURAL
Treasure of the Andes
A transition ecosystem where birds, amphybians, mammals, plants and trees have manage to live in a simbiotic state. Cloud forests are one of the rarests ecosystems, and yet among the most endangered.
Tour overview

Tour Plan

Gallery

Additional Info

Similar Tours
Mindo day tour from Quito is a full day packed with different activities and things to do in Mindo. Where you will be picked up from your accommodation in Quito and explore Mindo for one full day. Hop on with us and discover the beauty of Mindo cloud forest tour the best way you can discover Ecuador. The Mindo cloud forest is the pearl of a transition ecosystem where birds, amphybians, mammals, plants and trees have manage to live in a simbiotic state. Cloud forests are one of the rarests ecosystems in the world, and among the most endangered. This beautiful forest are defined by their nearly constant inmersion in a layer of clouds. Creating a unique cool wet climate for plants and animals living there. Cloud forests are known for their high biodiversity, an incredible number of birds, plants and animals living in this ambience and many of them are current nowhere in the planet.
What's included
Departure Location
Quito-Ecuador (accommodation pick-up)
Return Location
Quito-Ecuador (@ your accommodation)
Additional Information
What to pack extra: Hiking shoes, hat, sunscreen, mosquito repelent, light rain-jacket
Price includes
A guided tour of important places

Accommodation pick up and drop off

Locals Lunch (Almuerzo)

Transportation to all activities as per itinerary
Price does not include
Entrance Tickets

Personal expenses

Tips to guide and driver
Additional Prices
Solo Traveler Extra Fee: $65
In love with nature
Mindo cloud forest is relativey close to the Capital city of Ecuador, Quito.  On a clear day is a beautiful drive throught the lush green mountains, where espectacular views and landsacapes await for you to revert peace, and award you with a different landscape on every turn of the road.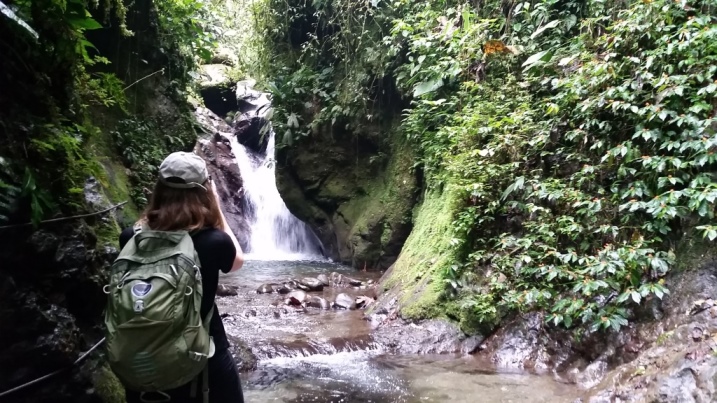 Feel part of planet earth.
Peaceful and slow paced town, on the other hand surrounded by an abounding forest with a constant and quick reproduction of specias is taking place at all times. These, are the two sides of the same wonder of nature, the place where nature and animal lovers shoud visit. Geographycly it is located to the north west of Quito and and technically called a mountane cloud forest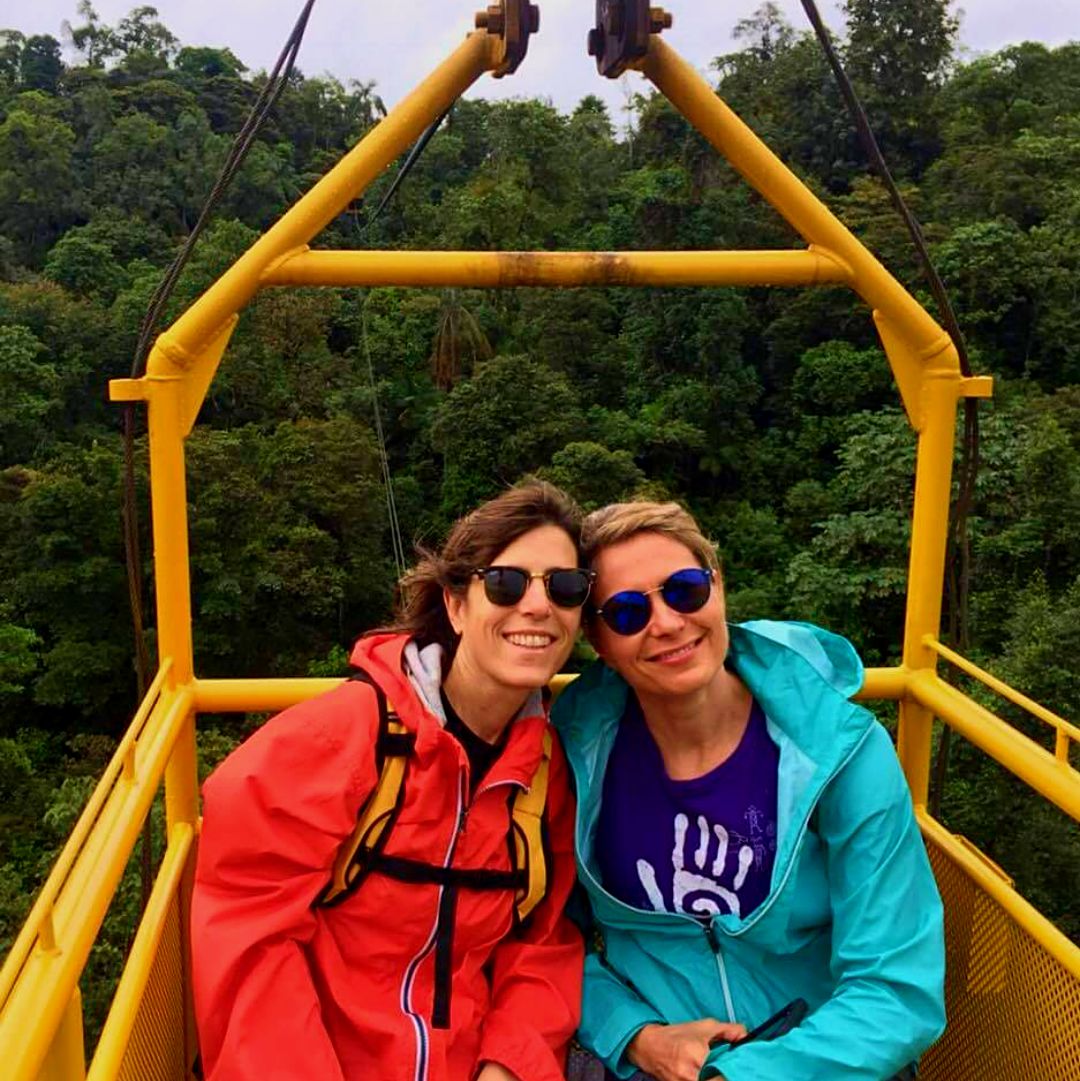 Smile you are being filmed
Mindo cloud forest belongs to the Andean Choco which extends from Panama, Colombia and North to central  Ecuador, Chocó Andino gathers some 9000 species of vascular plants, 270 species of mammals, 210 of reptiles, 200 of birds, 130 of amphibians, as for  Ecuador the most  common bird is the Humming bird, with around 130 species, a unique bird which can flap its wings up to 80 times per second, consume half its weight in sugar during the day and eat every 15 minutes.
Another popular activity is the Mindo chocolate tour where after learning the entire process from tree to bar, you will have the chance to sample all the dark chocolate flavors and mindblowing subproducts from the cocoa beans
Ecosystems of the Cloud Forest
Drenched in moisture for the most of the year this type of ecosystem provides a stable environment for thousands of rare and endangered species.
Beings shield effectively on the tops of mountains and they protect and manage the flow of water downstream, protecting from extreme levels of water as floodings or extremely dry.
This are unique environments which ocupy only 2% of the tropical cloud forests.
A cloud forest mainly has the ability to strip and retain moisture from the clouds and fogs
Mountane cloud Forest:
The cloud forests of Ecuador, also termed the pre-montane/subtropical rainforests, cover the slopes of the Andean mountains from about 900 meters to about 2500 meters. They are forests of high biodiversity, with a variety of little-studied wildlife and plants. The cloud forest is a cool and humid environment with frequent canopy level cloud cover.
Day Tour
Quito-Mindo Cloud Forest
Early morning, we will pick you up from your accomodation in Quito and drive towards the north end of the capital, go through the equatorial line, to continue driving towards the north west, and start descending from the Quito highlands @ 2850 msnm to the transition area of Mindo located @ 1250msnm known as the cloudforest, a unique ecosystem only found in certain places of our planet full of bio-diversity.
Here, you will spend the day doing the planned activities for a full day Mindo tour:
Plese note normally on a full day Mindo tour, we are only able to accomplish about 4 activities from the different choices, all activities are optional and are not a must, the activities you decide to do, are paid by you and go from $4 to $10
Visit to the waterfalls  and enter through the Cable car ride " tarabita" ($5)
Lunch at a local restaurant (includes on the price)
Alambi Humming bird farm ($5)
Mindo Chocolate tour ($10)
Other avaible adventure sports (Tubing, Zipline)   (between $10-$20)
After visiting mindo on the way back, if posibble, while returning, visit a highland coffee farm, and taste it  from farm to cup!
Transportation from and back to your accomodation is included
Guide /driver is included
More about this tour
Located to the northwest of Quito on the slopes of the Pichincha volcano in the province with the same name. It is a transition area, or shoulder climate, meaning that its between the cold and dry area from the andes and the hot and humid area of the lowlands. Therefore this forests are unique ecosystems found in some parts of the world.
On a Mindo cloud forest day tour your adventure begins in Quito, then, the drive will start towards the north, pass throught the middle of the world, then continue driving towards the west of Quito. Along the drive you will be able to enjoy this landscapes of canyons covered by a lush green carpet of plants and trees and be  able to observe change in terms of vegetation or transition of plants from the high to the the lowlands.