The cozy small village of Mindo and its surrounding area, was named in 1997 as the first Important Bird Area in the Americas (first IBA) for its exceptional  fauna, botanical abundance unique in species, and flora, considered vital for an ecological  and responsable tourism development.
There are several things to do in Mindo Ecuador, it is mainly an exceptional place for nature and outdoor activities, nature lovers, adrenaline seekers, chocolate and cofee lovers, bird, frog,  insect and orchid watchers, all of it, at one place, Mindo cloud forest and its unique ecosystem.
Need help planning your visit to Mindo-Ecuador?
A local specialist is here to help!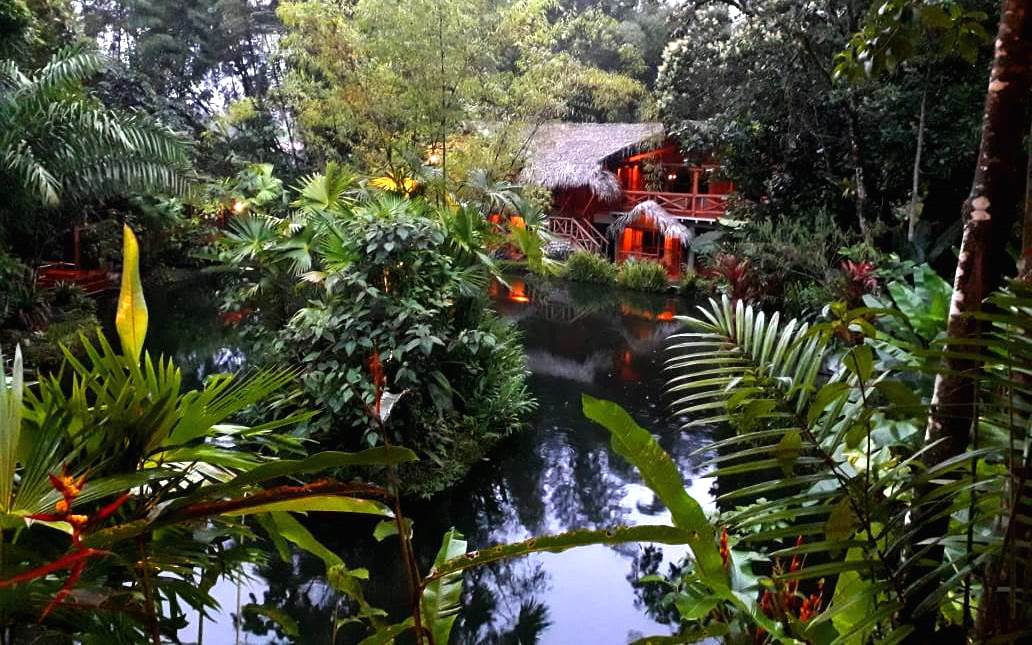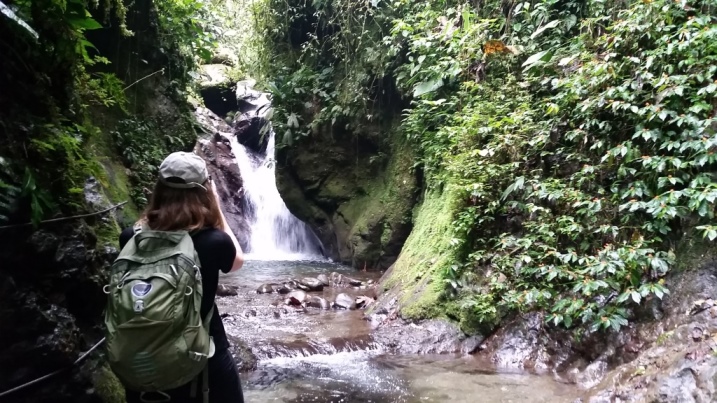 What is a cloud forest?
A cloud forest is subtropical or tropical evergreen montane moist forest, with high levels of mist or cloud cover mostly at the canopy level of vegetation. All year cloud forests have almost 100 percent humidity according to the University of Illinois study. The humid tropics, montane cloud forests are found at an altitude of between 500 and 3,500 meters, according to a United Nations University report". (Source: world atlas)
Where is Mindo cloud forest located?
Mindo is located  in the north west of Quito at about 80 km of distance through a winding and scenic road. In the outskirts of the Pichincha volcano, from Quito to Mindo it is approximately a two hour ride from the north end of the city. Where within a 15 minute ride, once out of the city you will start to notice a fabulous change in vegetation as you start descending the Andean mountain range.
How big is Mindo?
This town was founded in 1861 and the current population is around 3000 inhabitants. (source: INEC) Mindo´s inhabitants are mainly dedicated to tourism, agriculture and clattle breeding.
What is the elevation of Mindo Ecuador?
The elevation of Mindo´s town is 1250 m or 4100 ft, and the cloud forest of his area of Ecuador goes from 960m/3280 feet high to almost 3150m/9842 feet.
What is the weather like in Mindo Ecuador ?
The climate tends to be warmer than the weather in Quito and quite stable, temperature ranges from about 15ºC – 24ºC (60ºF – 75ºF) all year-round. Some rain is common as in any cloud forest, so bring proper gear. There is no a total dry season, but the climate is drier from May to September.
Things to do in Mindo cloud forest?
Wheather you want to scape of the city in search of pure air, enjoy nature and/or want to have some adventure! This, is the right place for you!  Some of the  best things to do and see  in Mindo and its surrounding cloud forest are:
Mindo waterfalls, these are 3 different hiking trails that will get you to seven waterfalls, where according to your physical condition you may choose to do all the trails which can be doable in a full day of hiking or, you can choose to do only one of the trails, I would recommend to take the 5 waterfall trail and go up to the waterfall you feel ok, but if you feel in good shape to visit all of them it will be even better!
Mindo cloud forest zip line
This moving cart is for travelers looking for some adrenaline and, just as for the the waterfalls, you have the options:  go for a round trip of ziplining or, take the 10 lines which are located at different altitudes and with different lenghts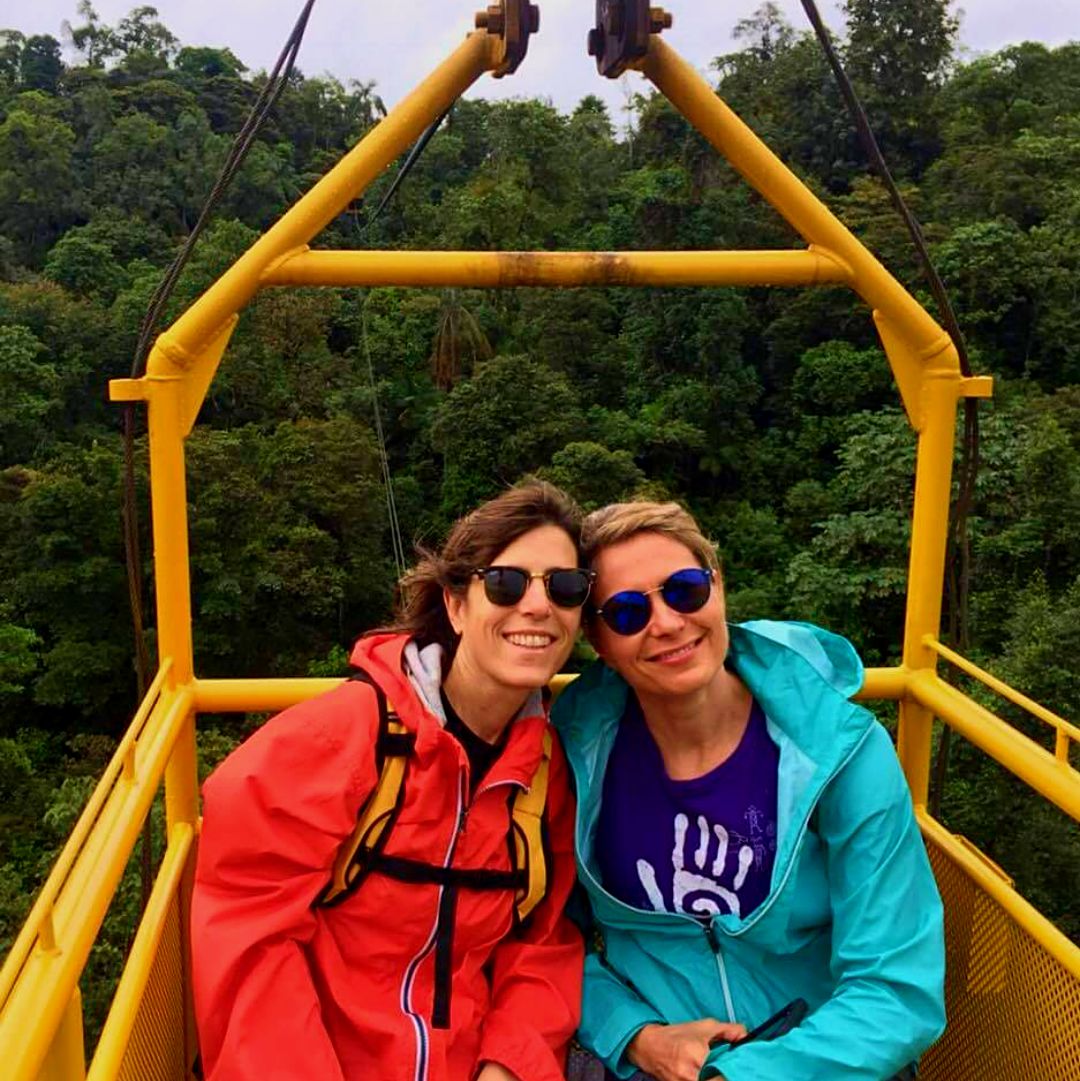 Mindo chocolate tour
This is fantastic explanation about the process of chocolate making from the moment it is harvested and on. In Mindo there are two artisanal chocolate factories which produce small batches of different products out of one of the best varieties of cocoa beans known by chocolatiers as National (cocoa bean )or  Cacao Nacional,  therefore one of the best dark chocholates on the planet is produced in this unique factories. At the end of the tour you will be able to sample all the mixes like chocolate bars with coffee, with lemon grass, with hot pepper and so on, also a delicious piece of brownie and more staff made out of the National cocoa bean
Mindo humming bird watching
At this garden within the town of Mindo, when you step in  you will feel transported to the jungle, this a unique garden with an interesting story behind.  Here you will be able to observe, different birds quite close and specially get very close to about fourty different species of humming birds which visit this garden every day, but also other birds, as: tanagers, roufus motmot, Guayaquil woodpecker, toucans, if lucky the cock of the rock, just to name a few amazingly bright colorful birds.
Mindo bird watching
Bird watching in Mindo is offered at two or three different resorts where they are specially set for bird watchers and the photographic equipment a birwatcher normally uses to take the best pictures as tripods cameras and telephoto lenses, it is not actually in the town of Mindo but within the cloud forest reserve, going up the mountains.
And also for Birdwatchers there are several tours to go search in the wild for birds, this beautiful activity and tours start at 7am and end at 9am
Tarabita Mindo ride
The tarabita is a horizontal cable car that is normally used to cross to the other side of the river in many rural areas of south america where no bridge has been built and steep canyons need to be crossed, but in the case of Mindo it is used a s a fun touristic attraction that takes you to the other side of the mountain leading you into the waterfall hiking trail
Mindo frog concert
So that you can enjoy this tour, it is reccomended to stay in Mindo overnight since it starts by 6pm and, lasts approximately one hour or else you will have to return to Quito very late.
The frog concert tour starts with a small introduction, here you will have the chance to see and learn about  several  frogs species, and enjoy their beautiful bright colors and designs in a natural pond setting. Frogs gather at this time of the day to sing their loud sounds while standing on top of the leaves.
Mindo river tubing
This is the sport wich locals started practicing about ten years ago, and by which Mindo became  touristic and popular. This is about a 2 km ride in the Saguamby river,   this sport is similar to rafting,  with a different  boat,  where several tire tubes are tied toghether  with ropes . It is a relatively safe sport when you practice it with a guide and the required safety gear, a helmet and a life vest! You will have a lot of fun and see things from a different perspective.
What to pack for Mindo Ecuador
Comfortable clothes
hiking or sneakers shoes
swimming suit
mosquito repellent
sunblock
sun glasses or a hat
bottle of water
a snack, although Mindo offers several places you can go for lunch in town!
What to wear for Mindo Ecuador.
It is suitable to wear light clothes like, shorts or light pants,  long or short sleeves are just fine since Mindo has the privilege to normally have a pleasant weather all year round.
Hiking shoes are suitable for the hikes but it is not a must
Mindo butterfly Sanctuary
About 90 species of butterflies are found in this area, and in fact you will see them almost everywhere in Mindo, also there is two butterfly greenhouses where you can observe all the four butterfly stages, from the time they lay their eggs, become a caterpillar, then attach themselves to a branch and hang from a Pupa in the transition stage before becoming  a delicate and gorgeous butterfly,  all this is part of the Mindo Nambillo Reserve.
Mindo Nambillo Eco Reserve is a 19000 hectare area where, according to different studies show that a third of ecuadors diversity  in flora and birds are found in this area, no wonder that
Some other Mindo highlights
The cock of the rock with its bright red color
Wild orchids
Humming birds
Butterflies
Giant Ferns
Bromeliads
Moss
lichens
Getting  from Quito to Mindo
you will need to get the Calacali la Independencia route for about 80 km up to the entrance to Mindo, then continue for 12 km more to Mindos´s main road and town.
You can get to Mindo by car, bus or through  a  Mindo day tour or multi- day tour, to visit and explore on your own, there is public transportation at the Carcelen Terminal where buses leave to Mindo cloud forest every two hours
Many of these activities can be accomplished in a day tour, yet in a Mindo two day tour you will have the time to fully enjoy this place and do some extra activities as the night tour (focused in insects) and/or frog concert.
If you made it this far reading about Mindo and would like to join our Mindo cloud forest tour, please leave us your info below and we will  get back to you shortly.
Need help planning your visit to Mindo-Ecuador?
A local specialist is here to help!